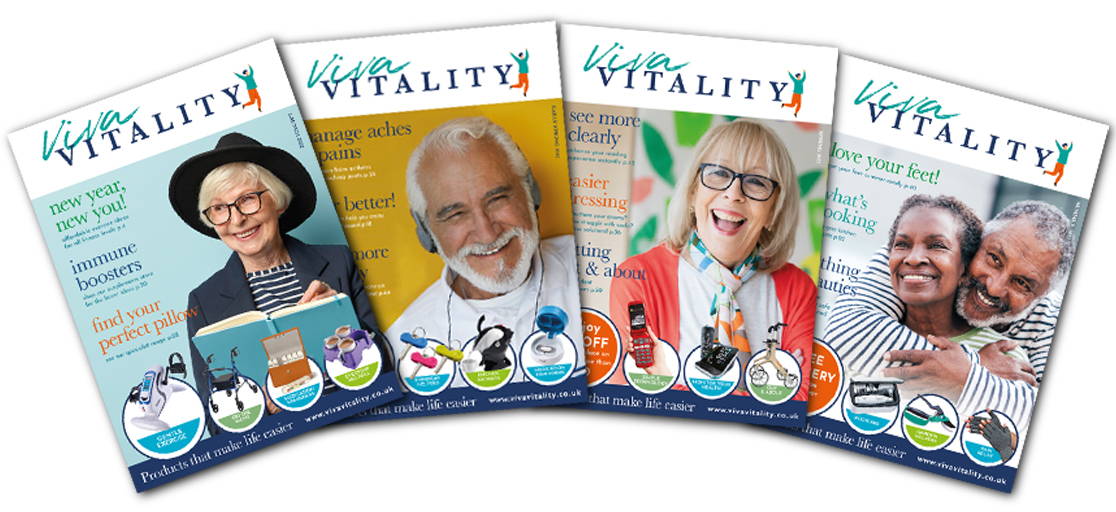 At Viva Vitality, we scour the world to find great quality, ingenious products that make everyday activities less of a struggle, so you can spend time on what really matters. We have hundreds of bright ideas that will help you, or someone you care about, get the best from life.
Many items we sell at Viva Vitality are VAT exempt for people who suffer from a registered disability or chronic illness – meaning you can get these products 20% cheaper by declaring yourself as VAT exempt. Click here to see full details.
On this website we also have a "Shop by Condition" section which we hope will suggest some useful products that you have not seen before, or if recently diagnosed or shopping for a loved one, this section will give you ideas of what can help the condition. Click here to see it.